Local Police, together with the Civil Guard ordered people illegally camping on Caleta de Maro Beach to take down their tents and move on.
Municipal Operative Services led by José María Rivas then took about cleaning up rubbish discarded on and around the beach.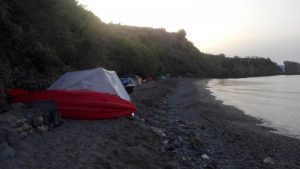 The City of Nerja is grateful for all these actions, being one of the many interventions that have taken place on this beach to ensure it is clean and safe for both residents and tourists.
Maro Beach is a natural hidden gem amongst the scenic mountains and is renowned for being a Kayakers paradise.