Residents waking up late for work in one Spanish town, can make up for lost time by catching the slide to work. Thanks to the longest urban slide in Spain that has been built on the Costa del Sol, locals now have an unusual form of 'transport' to get along to work.
Completely funded from private sources, the 38-meter long stainless steel slide was not built for children, but in order to speed up peoples' journeys.
Costing 28,000€ the slide was built as a short cut for people looking to get from Calle Reina Sofia and Eslovaquia in Estepona.  Previously the journey took ten minutes but has now been slashed to just
seconds.
Designed with a safe gradient of between 32 and 34 degrees, the semi-circular slide is a part of Estepona's  Los Niños Park and the expansion of its green space from 14,000sqm to 38,000sqm.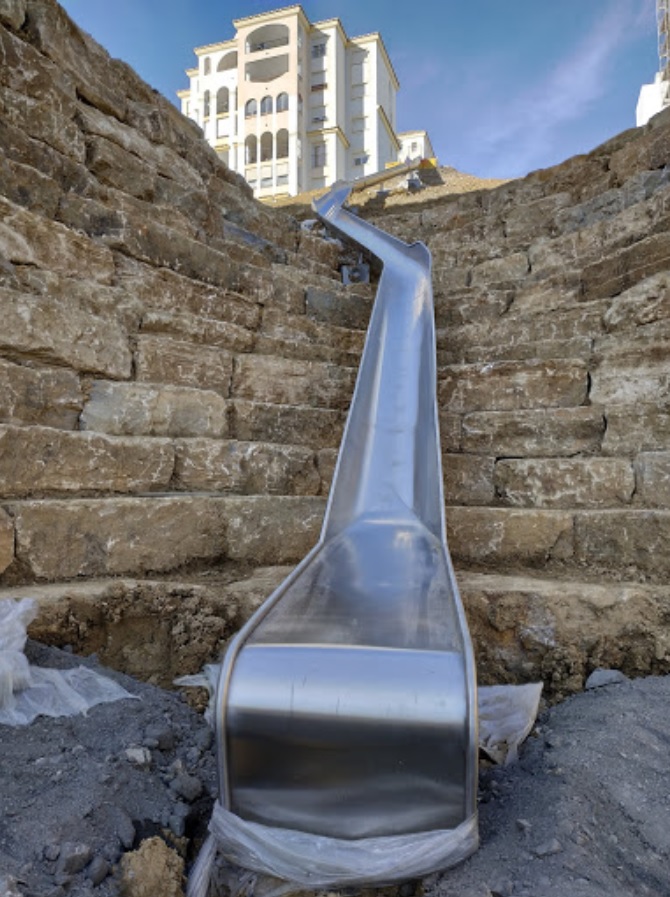 Along with the slide, the park has also received new benches, lighting, irrigation and been landscaped using Mediterranean plants native to the area.