Within hours of going on sale earlier this week tickets for Antonio Banderas's A Chorus Line at the Teatro del Soho Caixabank in Malaga were sold out.
The 59-year-old Hollywood actor's production of the popular Broadway show will run starting on November 27th right through until January 19th.
The approximately two hours ten-minute show will start at 20:00 Wednesday through Thursday, 17:00 and 21:00 on Saturday and 16:00 on Sundays. There are no shows on Mondays and Tuesdays.
People started queuing up at El Corte Inglés and the Soho Theatre on Tuesday keen to get their hands on tickets for the Malaga born actor's show.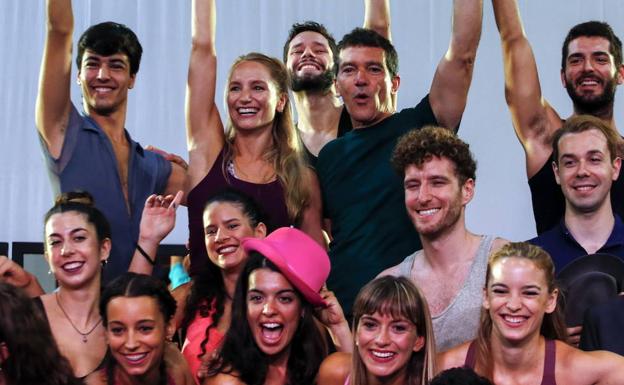 When asked why he was willing to wait in line for a ticket for himself and his family local newspaper Dario Sur quotes Malaga resident Francisco Márquez as saying: "I'm here because you have to support this project and thank Antonio Banderas for supporting Malaga."
"You have to look out for him," said Lourdes Sánchez, "excited" to see the fruit of the renovation of the old Alameda theatre.
"It will give life to this street, this is going to be a 'boom' for the city," added Manolo Afkir.
Seen as a landmark in theatre productions when it was released in New York in 1975, choreographer Michael Bennett's A Chorus Line went on to win a Pulitzer and none Tony Awards.
Based on the real experiences of Broadway actors, Banderas asked Broadway legend and the original Connie Wong, Baayork Lee, to assist him with the Malaga production.
The show at the Soho Theatre will feature a cast of 26 performers and a live orchestra conducted by renowned film score composer Arturo Díez Boscovich.
Tickets for the show start at 18€ and can be purchased online at El Corte Ingles website www.elcorteingles.es.