You might want to get your waterproofs out and leave the umbrella at home after the national weather agency's severe weather warning for Malaga and Cadiz.
AEMET has issued a yellow alert for the entire province of Malaga starting from midnight tonight until 6 pm Friday.
The area's most likely to incur 80 kilometres per hour winds and torrential rain are Ronda, Guadalhorce and the entire Costa del Sol.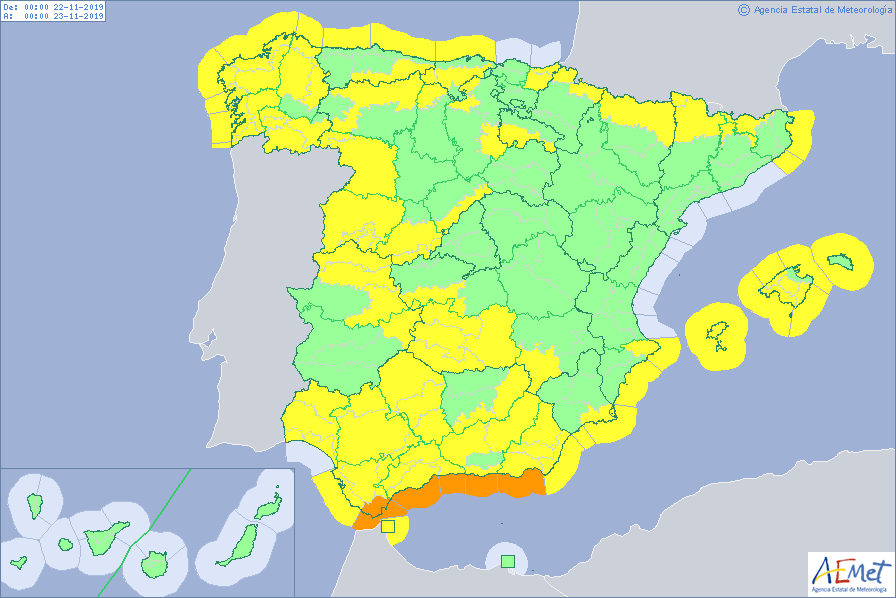 AEMET is predicting that as much as 20 litres of rain could fall in a single hour.
For Cadiz, the national weather agency has upped their alert to orange with winds expected to reach 100 kilometres per hour.
All in all a miserable start to the weekend and hopefully none of the flooding that often accompanies large storms.
One consolation is that the weather on the Costa del Sol, normally does change for the better quite quickly.