The mayor of Nerja instructed the councillors of Operational Services and Beaches, to seal the parks and gardens of the town, restaurants to close as well as to temporarily prohibit the use of the beaches. He gave order to the Local Police to ensure compliance with these temporary restrictions.
Some UK visitors have been proud of the efforts that Nerja has taken to prevent the spread of the virus.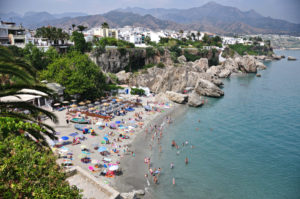 This diligent action was taken ahead of time of the Spanish lockdown which is in place now and begins Monday 8am.
Also important to note is that the local authority have set up two information numbers so that the health emergency number is not saturated for the Coronavirus.
These are +34 900400061 and +34 955545060.
They also point out that to ensure that the coronavirus does not spread is everyone's responsibility.