Due to the on-going coronavirus pandemic, Spain has followed Italy's lead by introducing a series of measures aimed at curtailing the spread of the virus.
All sports, concerts and events that attract large numbers of people have been suspended. Also too, the closure of non-essential shops, bars, restaurants and places of entertainment. Hotels and camp-sites have been commanded to follow suit, and will close on Tuesday.
What is still open are shops selling food and pharmacies with people being advised to only leave their homes for the purchase of essential items.
The Spanish police have been given special powers to stop and question people out on the street and in their cars as to where they are going and the reason they are not remaining at home.
Due to the necessity for key workers to move around public transport will still operate but at 50% of normal capacity.
Strict measures will be in place at shops to prevent overcrowding with people being told to stay well apart from one another to avoid the risk of contagion.
Businesses have been told to allow whenever possible people to work from home with exceptions made for employees of supermarkets, pharmacies and those working in the healthcare industry or taking care of the elderly.
If you care for an elderly relative or a person with special needs, you will be allowed to visit them and take them food and supplies where essential..
If you need to visit the doctor or hospital
All non-essential appointments and doctor visits have been cancelled. Do not leave your house if you think you may have contracted the coronavirus. Self-isolate at home and call the regional coronavirus hotline: Tel-955 54 50 60 or 900 400 061 (not 112 or 061).
Banks
During the state of emergency, all banks will be closed but you can still take money from an ATM.
Dogs
While people are being told to stay indoors and not venture out on the streets or into parks, responsible dog owners are allowed to walk their pets but are reminded to avoid contact with other people.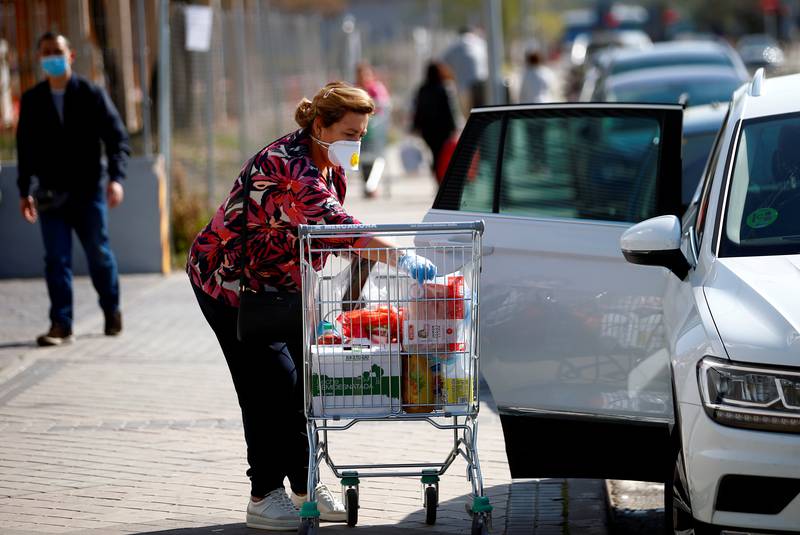 Should I stockpile food?
All Spanish regional governments have said that the supermarkets will remain open and that there is no issue with food supplies. Only buy what you and your family need to ensure there will be plenty of food left for other people.
How long will this last?
The current state of emergency is set to last until the 29th of March but could very well be extended by Spain's parliament if deemed necessary.
The population of Nerja is strictly complying with the regulations against the coronavirus. The councilor for Security, Francisco Arce, reports that the residents of Nerja and Maro are scrupulously complying with the confinement order that establishes the state of alarm decreed by the government to try to control the expansion of the coronavirus.
There has only been a handful of reports of folks misunderstanding the strict guidelines enforced. "Proof of this is that the Local Police has only made four complaints in these four days, much less than other municipalities".
The Nerja Local Police and the Civil Guard are carrying out controls throughout the municipality with the intention of informing citizens of restrictions on going outdoors. Civil Protection is broadcasting messages over the public address system, especially through the urbanizations and suburbs, in Spanish, English and Swedish. "We should all congratulate ourselves on this exemplary citizen behaviour, but we should not relax, because compliance with these measures prevents possible contagion from occurring," the councilman concluded.
Authorities summarize with the following serious reminders: 'Remember that you can only leave the house to go to work, to shop, to a medical centre or to take care of a dependent person. Also for domestic needs such as littering or taking the dog out. All these activities must be carried out individually, unless accompanied by the disabled, minors, the elderly, or for just cause. Whoever fails to comply with the restrictions set by the state of alarm may receive administrative sanctions of between 601 and 30,000 euros or even prison, in extreme cases of citizen disobedience.