Following their closure to the public due to the coronavirus Malaga's famous museums and galleries are now once more open to the public as Spain comes out of a state of emergency that was brought in to stop the spread of COVID-19.
The Carmen Thyssen museum, the Russian Museum, the Centre Pompidou and Museo Picasso Málaga reopened on Tuesday as part of a city-wide coordinated initiative to promote the arts.
While the restrictive size of the Picasso Museum has made it difficult to enforce the two-metre social distancing rule, it will still open and be free of charge until June 2.
Entrance will also be free during the first week of the reopening of the Russian Museum as three of its newest exhibits have had to be delayed because of the health emergency.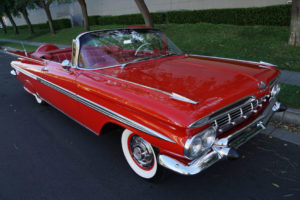 The director of the Automobile Museum, Joao Magalhaes, is looking at reopening towards the end of June by which time they will have a 1959 Chevrolet Impala on display.
During Phase One of the lockdown museums will only be allowed to operate at 30% of their capacity, but this will increase as Spain relaxes the rules ahead of the summer tourist season.