You don't get any for ages and then two come along at once.
Looks like another shoe repair shop is set to open, this one in calle El Barrio.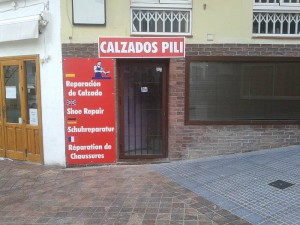 Muebles Hermoso, halfway up calle Pintada on the left, has their usual splendid Nativity scene in the window.
Shame people vandalise perfectly good walls, just means others have to clean up after them. It's the cleaning crew in the photo, by the way, not the vandals.