The Junta de Andalucía has announced Andalusian tourists can enjoy 25% cashback of the total cost a trip within Andalusia.
The scheme is open to all citizens registered in Andalusia. To qualify, a reservation of three nights must be made in a participating hotel between October 1 and May 31, 2021.
The announcement was made by the vice president of the Board and Minister of Tourism, Juan Marin, in a meeting with the Andalusian Federation of Travel Agents.
How does it work?
The scheme is the result of a collaboration of the Board of Tourism with the Andalusian Federation of Travel Agents since the discounted trips will need to be booked with the travel agencies.
Juan Marín explained that the Ministry of Tourism Board will return to Andalusian travellers "25% of the bill for your trip, with a minimum booking of three nights and a maximum of 300 euros for each time you make a trip."
Until next May, each tourist can benefit from this bonus "up to three times."
For example, if an Andalusian resident makes a trip of four or five days with his family and the total cost of the trip amounts to 1,200 euros, "he will receive a subsidy, a direct compensation of 300 euros in his current account."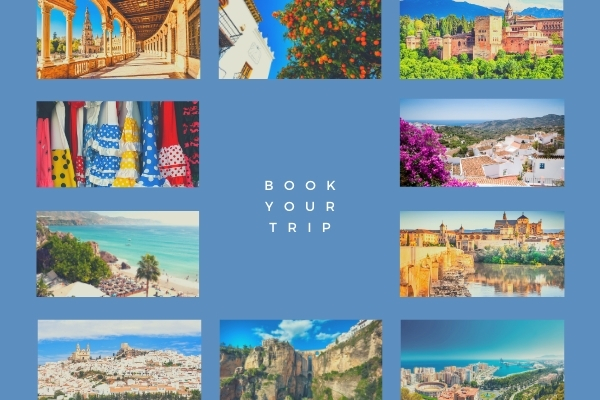 Juan Marin advised that it is easy to benefit from the 25% discount as it will be calculated at the participating travel agency.
To qualify for the cashback it will be necessary to "verify" that trip has been made, so you will need to present some documents from your booking at the travel agency and an invoice for the trip to any town hall or public registry in Andalusia. The Tourism Board will then "pay you 25% of your bill."
Travellers will need to "certify that he/she is a citizen of Andalusia".
Andalucia Segura
Travel agencies and hotels participating in this project will have the distinctive 'Andalucía Segura' (safe Andalusia) mark as promoted by the Government.
In line with this, Juan Marin encouraged hotels and travel agencies that do not have this badge to take the necessary steps to obtain it, "because it is free, it does not cost absolutely nothing, but the establishments must be checked."
This is to "ensure that we send the traveller to a destination that is safe with "the highest guarantees of hygiene, health and safety for all travellers and that they comply with all protocols that are established."
So if you are feeling fed up of being in one place, take advantage of this new scheme and enjoy a staycation in Andalucia.
For more details visit the Junta de Andalucia website